Experience and enjoy our home country!
Large playground and amateur football (soccer) field in St. Goar
Doll and bear museum in St. Goar
Mini golf in St. Goar
Rheinfels CastleOutdoor
swimming pool in St. Goar-Werlau
Loreley-Bob summer tobogganing track in Bornich
Tauris adventure pool in Koblenz
Cochem wave pool on the Mosel
Zoo in Rheinböllen
Phantasialand in Brühl near Köln
Holiday Park in Hassloch
Chair lift in Boppard
Vierseenblick (four-lake view) in Boppard
Shopping spree in Koblenz
Boat tours between Koblenz and Mainz
Castle sightseeing tours
Niederwalddenkmal monument in Rüdesheim
"Maria Ruh" Loreley view near Urbar
"Loreley" in St. Goarshausen
Bicyle tours along the Rhine
Zoo in Neuwied
Butterfly House in Bendorf-Sayn
City sightseeing: Boppard, Oberwesel, Bacharach, Koblenz, Rüdesheim, Köln, Trier or Mainz
"Haus der Geschichte" (House of the History) in Bonn
Hiking
You enjoy moving around in nature? Then you will be thrilled by the region surrounding the city of St. Goar which is packed with hiking trails.
Discover a unique cultivated landscape as you walk along selected trails, natural paths or go up climbs.
Experience our city of St. Goar as a hospitable starting point into a region listed as a World Heritage Site by UNESCO in 2002. Whether you're planning a leisurely walk, an outing with the baby buggy, an extended hiking tour or a Nordic Walking tour, you'll find the right trail here.
Further information available at the St. Goar Tourist Information Office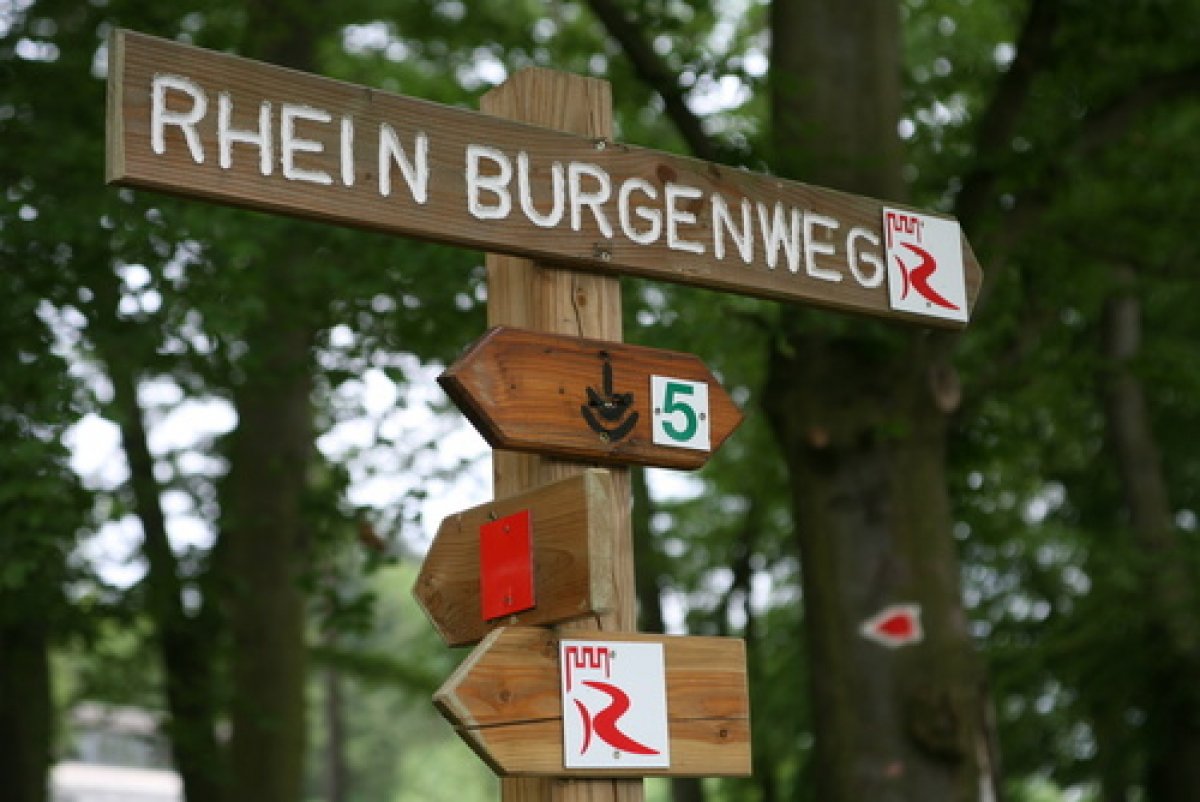 Soneck Castle
The Günderode house, from the Edgar Reitz film "Heimat 3"
Mouse Tower in Bingen
Pfalzfgrafenstein Castle near Kaub
Reichenstein Castle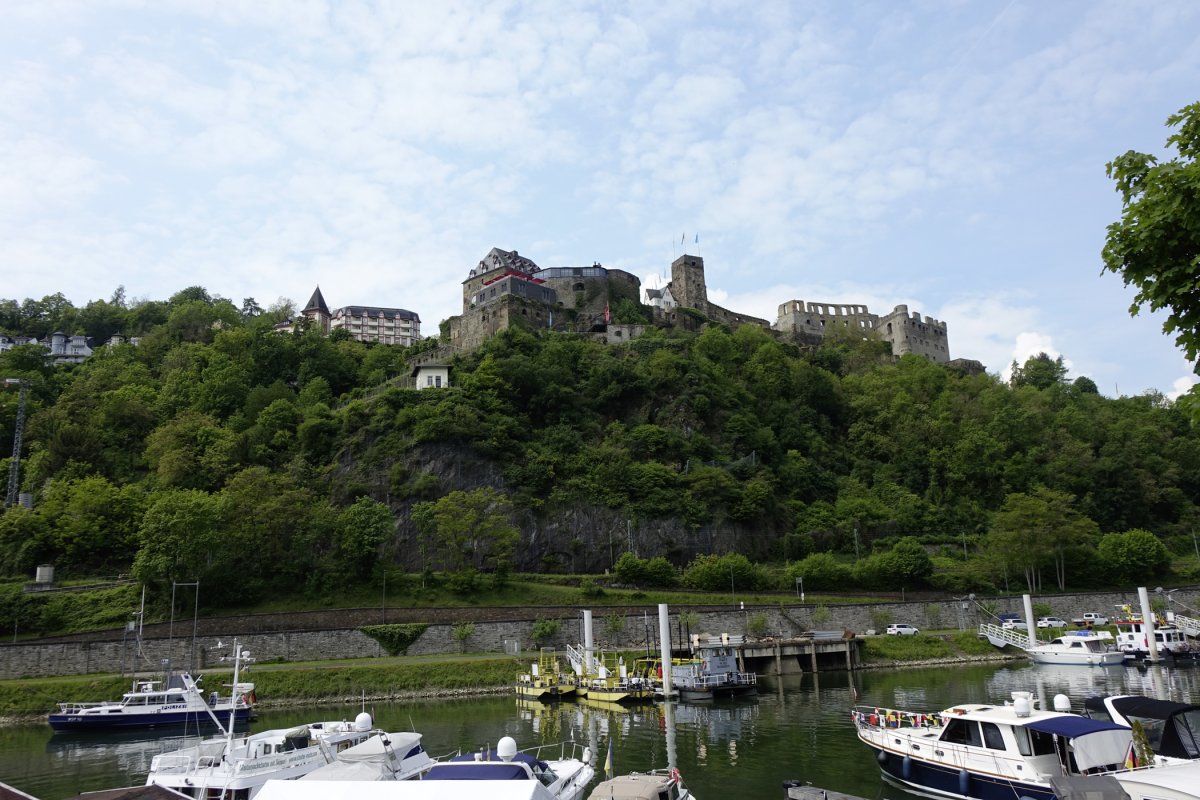 Rheinfels Castle St. Goar